Geek Enterprise System (GES) is an integrated ERP system built with a modular architecture using web-based technology and android apps. Currently, GES has various module which include Marketing & Sales, Manufacturer Processing, Distribution Process, HRD, and Financial & Accountancy. GES presents a value-focused solution, namely :
SIMPLE in terms of use and implementation so that GES can be used by low educated labor.
EFFECTIVE in data management and information resources.
EFFICIENT in use of technology supporting infrastructure because it is more supportive of using cloud computing-based service environments.
ACCELERATION work can be achieved maximally because it prioritizes data processing speed.
SECURE in securing client data assets with a security approach that is designed as best as possible. Can be installed plug & play according to module requirements.
COMPLETE in providing solutions to help clients face the 4.0 technology era.
CRM Systems and Modules
The CRM system is a solution for companies to manage data management and information resources, manage relationships with customers so that they can increase brand awareness and of course revenue. The GES CRM system provides all the features that help companies manage their customers with the work process as shown below.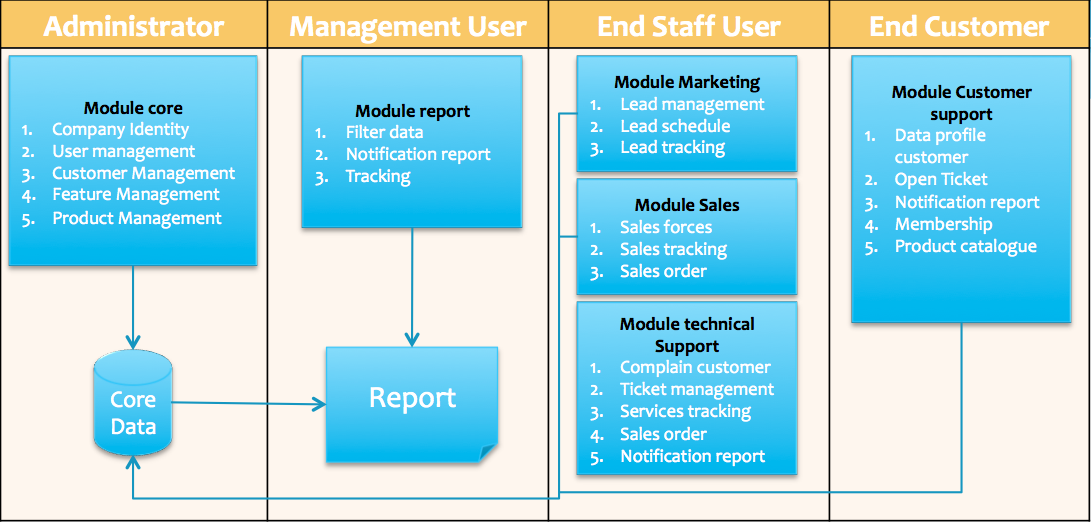 The advantages of the GES CRM System, namely :
1. The system is developed with web & android based technology.
2. Environmental is preferred to use cloud based.
3. Stable running with concurrent more than 5000 users.
4. Can be customized according to customer business processes.
5. Can be installed plug & play according to module requirements.
Manufacturer GES System Module
GES provides a system for managing the production process in a factory. The system makes it easy to manage assets and production processes from raw materials to the process of sending finished goods.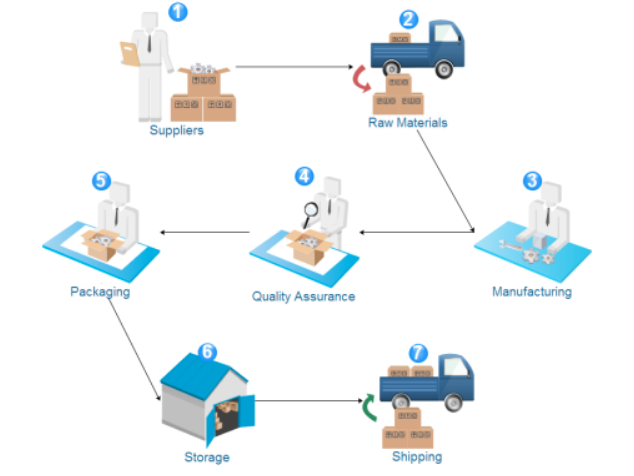 Manufacturer GES System Module :
1. Inventory Module

The output of this module is a QR code and can be operated via a mobile gadget to facilitate the identification and tracking process.

2. Purchasing Module

The Purchasing Module guarantees that the management system for purchasing goods can run smoothly and with direction so that the production process cannot run properly without constraints on the availability of raw materials.

3. Producton Planing Module

This module facilitates companies to be able to make plans including financing (costing), production schedules (scheduling), production volume. Good planning is the main key so that the production process can run smoothly.

4. Manufacturing Module

This module is designed with features that aim to regulate the production process, controlling management, and monitoring so that the production process is in accordance with the SOP, targets, and the expected quality.

5. Export & Doc module

The final process of the manufacturer system is to facilitate the company to be able to manage the distribution or delivery process of goods. This module is equipped with tracking and monitoring features that make it easier for parties who want to find out the position of goods that have been ordered by customers.
HRD Modules and Systems
Geek has HRD Modules and system with functionality to control and manage employee attendance. This module was built to perform calculations on attendance calculations against company policies and can combine attendance data from more than one machine. With this module companies can easily see and monitor the level of employee discipline as well as support decisions about what policies should be given to employees based on trends in their attendance data.